Top Branded Bags in Malaysia and Why People Love Them
Branded bags are very popular in Malaysia for various reasons. They are high quality and designed in a way to last long. 
Additionally, branded bags come with a sense of luxury or exclusivity that many people appreciate. Finally, many of the top brands have a long history and reputation which Malaysians have a strong appreciation for, which makes their products coveted by many.
Top 5 branded bags in Malaysia That Malaysians Love
The data below is based on primary research conducted by strategic marketing consultancy firm, Evolve & Adapt. According to the survey, 75% of Malaysians prefer to possess luxury bags where the top brand names are Louis Vuitton, Gucci, Chanel, Prada, Fendi and many more.
Although Malaysians' crave for owning branded bags is not limited to these designers only, but these are the 5 most popular brands amongst Malaysians.

Chanel Mini Flap Bag is one of the most popular branded bags in Malaysia. It is stylish, classy and sophisticated. The bag comes in variety of colours including black, white, pink and red. The Mini Flap Bag is made of different high-quality skins, such as lambskin leather.
It comes with a chain strap that can be worn over the shoulder or across the body. The bag is perfect for everyday use, as it is spacious enough to hold all of your essentials, but it is also small enough to be carried around easily.
2. Louis Vuitton Neverfull MM
The Louis Vuitton Neverfull MM is a popular branded bag that offers a variety of functionality and unique features. Some of these features include the bag's capacity to hold a large amount of items, the versatility to be worn as a tote or shoulder bag and the stylish monogrammed design. The Neverfull MM is also made from high-quality materials, which contributes to its durability.
Overall, the Louis Vuitton Neverfull MM is an excellent choice for those looking for a branded bag that is both stylish and functional. Neverfull MM comes with a detachable pouch, which may be used as a clutch or an additional pocket.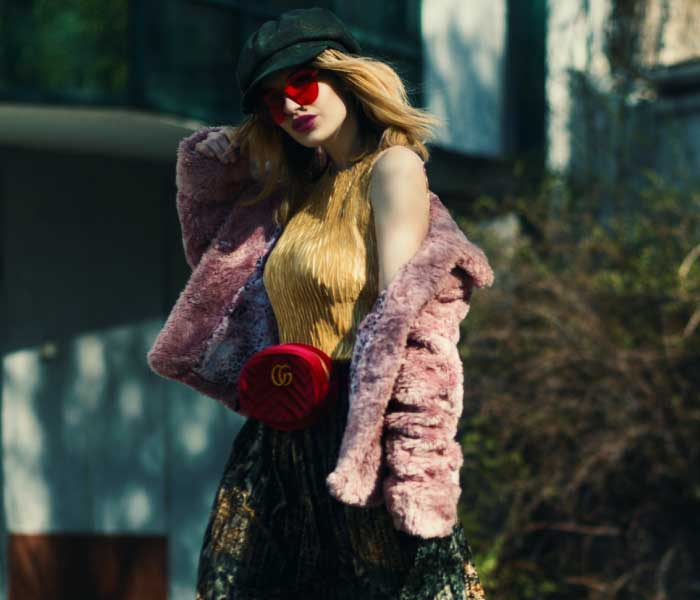 3. Gucci Horsebit 1955 Mini Bag
The Gucci Horsebit 1955 Mini Bag is a stylish and functional ivory and blue denim jacquard bag. The accessory combines the original aspects introduced sixty years ago with a contemporary flair, emphasising the Horsebit. It is inspired by vintage styles and is meant to tie everything together.
The bag has a unique front flap that is adorned with the Horsebit, which adds an equestrian-inspired look. The interior is spacious and includes a zipped pocket and an open pocket for easy organisation.
4. Fendi Peekaboo ISeeU Leather Bag with Inlay
The Fendi Peekaboo ISeeU Small Black Python Leather Bag with Inlay is a stylish and functional branded bag that can be used for a variety of purposes. The bag features a black leather exterior with a black python leather inlay, providing a sophisticated and luxurious look. The bag includes a number of functional features, such as an interior zip pocket and two exterior pockets, making it a practical and stylish choice for any occasion.
The bag also features a long strap that can be used to wear the bag as a crossbody or over shoulder. The Peekaboo leather pocket in Malaysia comes in two different skins: black python leather and natural python leather, which is brown colour.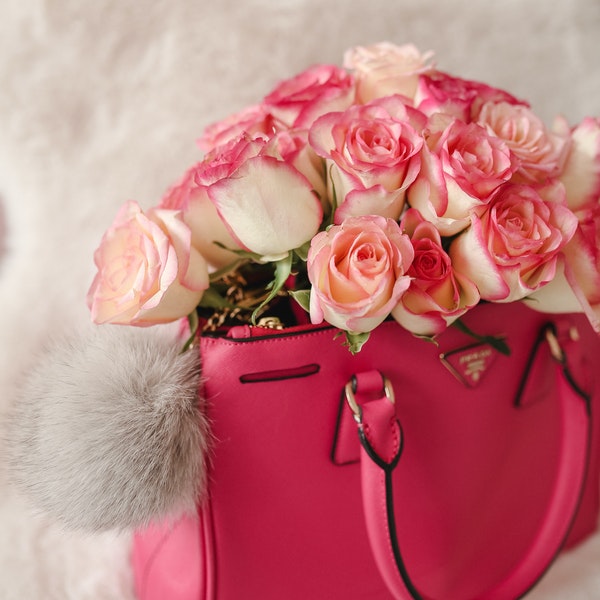 5. Prada Re-Edition 1995 Brushed-Leather Medium Handbag
The Prada Re-Edition 1995 is new model of an iconic Prada bag of 1995. The Re-Edition 1995 Brushed-Leather Medium Handbag is a stylish and functional bag that features unique brushed leather construction. This bag has plenty of room to store your essentials.
Additionally, the Prada Re-Edition 1995 comes with a detachable strap, so you can carry it as a shoulder bag or a crossbody bag. Finally, this bag features the signature Prada logo on the front, which adds a touch of luxury. It comes in three colours: black, scarlet and white.
Why Do Malaysians Love Branded Bags
Branded bags are seen as a status symbol in Malaysia. They often come with a high price tag, but for many Malaysians, the cost is worth it for the prestige and status associated with owning a branded bag. Additionally, branded bags are often made from high-quality materials and are well-crafted, making them a valuable investment. For these reasons, branded bags remain popular among Malaysians.
Are you looking to buy branded bags online? Check out our inventory on our Telegram channel.
If you would like to request for a particular item, contact us below.
By providing Kelly Luxury Pte Ltd with my personal data, I agree that Kelly Luxury Pte Ltd may collect, use and disclose my personal data for purposes in accordance with its Privacy Policy and the Personal Data Protection Act 2012. I understand that my personal data may be used for marketing purposes by Kelly Luxury Pte Ltd.
[elementor-template id="965"]
©  KELLY LUXURY PTE LTD 2022